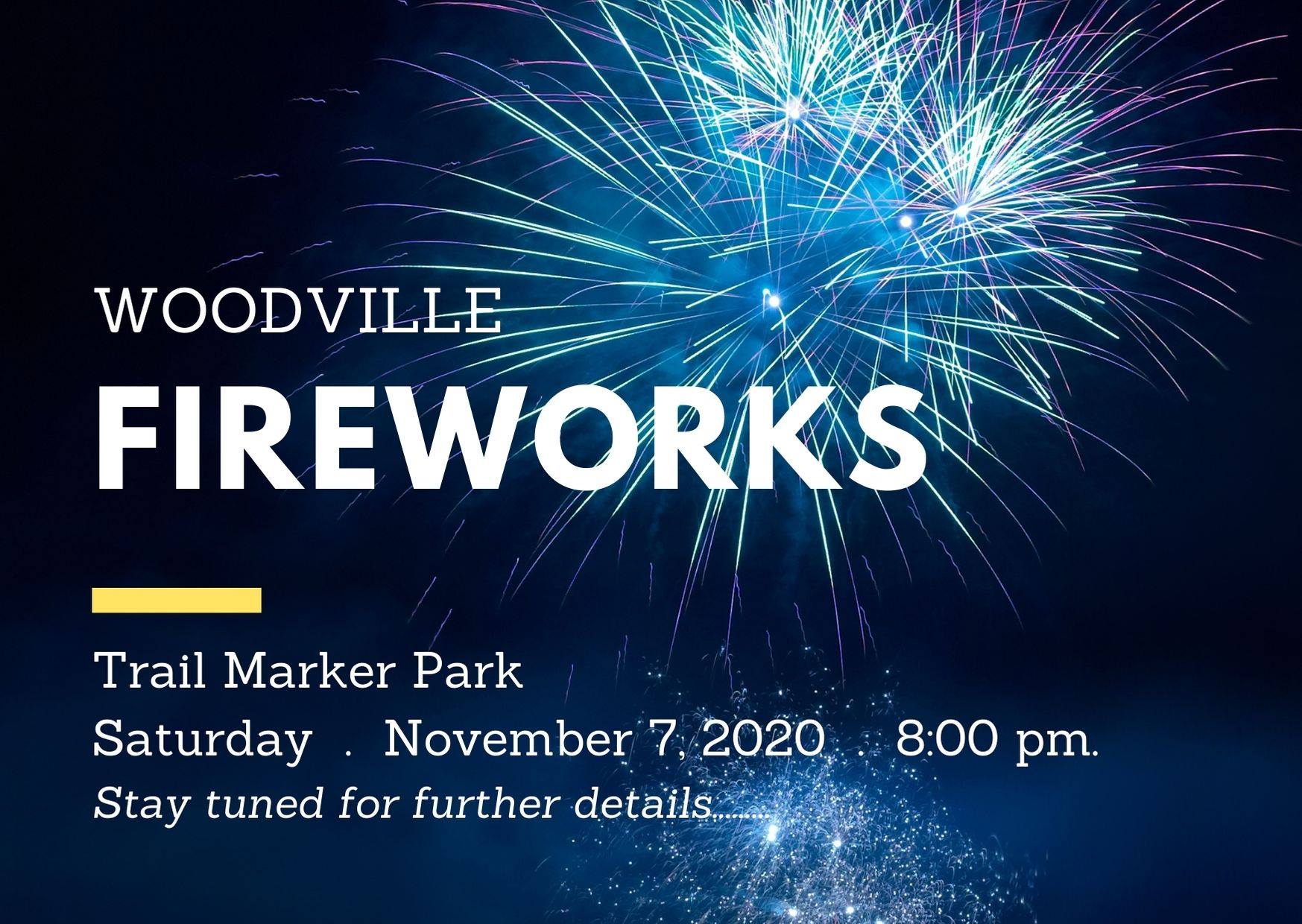 *** Thanks to very generous donors, we WILL have a fireworks show in 2020! ***
Over the summer, the 4th of July Committee received a couple of very generous donation
so that Woodville could still have a fireworks show in 2020. A very BIG "?????????? ??????" to our donors.

Why November 7?
One the donors served in the military so after consulting with him,
we decided that we would honor all veterans by having the show on the weekend before Veterans Day.

Will there be any other activities?
Things are constantly changing due to the pandemic, so we are taking a very cautious approach.
We will have a couple of food trucks and a 50/50 raffle.

Can we watch from the park?
Yes, there will be areas roped off for blanket seating.
Parking on the grounds will open at 6:00 pm.
Is the committee still accepting donations?
Yes! We still need to raise some money to cover the rest of the cost of the fireworks
so we will have a fundraiser or two to try to reach that goal.

What happens if donations exceed the cost of the fireworks?
Well, that would be A?W?E?S?O?M?E? and we would save that money for next year's fireworks show.

Facebook: www.facebook.com/Woodville4th/
Twitter: @Wdvl_4thOfJuly